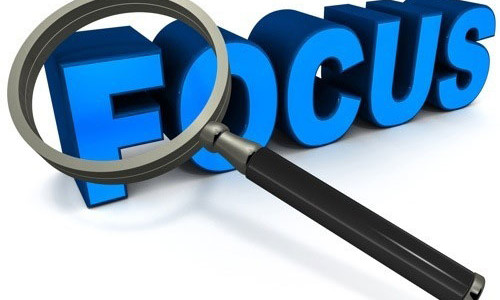 Centrophenoxine is the most well-researched and one of the first nootropics available  today. People have been using it all over the world due to its efficiency to cure degenerative brain disorders. It has recently gained global recognition due to its capability to improve cognition and boost the overall health of the brain.
In terms of chemistry, Centrophenoxine is an ester of dimethylethanolamine (DMAE). Basically, Centrophenoxine is to DMAE the same as Alpha GPC is to choline, which is a supplement that increases the absorption of a certain chemical substance by using another active compound. Therefore, Centrophenoxine contains every one of the benefit of the DMAE, and is capable of producing them in a more potent way due to its increased bioavailability.
The amazing qualities of Centrophenoxine make it one of the most preferred nootropics in the world  for mental functionality. Presently, Centrophenoxine is available under the name Lucidril. The substance itself is also referred to as Meclofenoxate.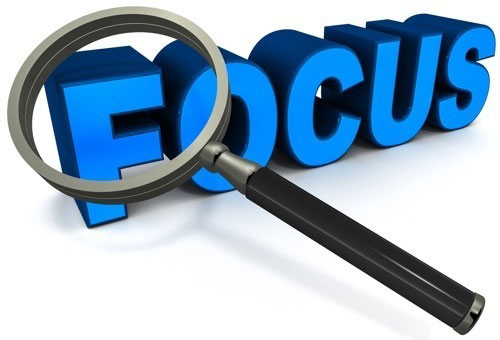 How Does Centrophenoxine Work?
Probably the most interesting thing about Centrophenoxine is that we still do not really know how it functions, even with all the studies it has gotten through the years. However, we know it is effective and performs well.
Generally speaking, the mechanisms of Centrophenoxine are not a complete mystery. For example, it is a precursor of acetylcholine. It increases the levels of acetylcholine in the brain, and that has been associated with the improvement and formation of memory retention while also increasing the cognitive functionality.
For these reasons, Centrophenoxine is placed in the cholinergic class, as it focuses on the cholinergic system. The main argument with Centrophenoxine is how it works in targeting the cholinergic system.
There are two ideas regarding this:
Centrophenoxine may possibly break down into choline once it crosses the blood-brain barrier, and then the brain converts that choline to become acetylcholine.
Or, Centrophenoxine may be transformed into a phospholipid as soon as it crosses the blood-brain barrier, and then it is used to create acetylcholine.
So we do not fully comprehend the route that Centrophenoxine takes, but we do understand it travels on one of those pathways in the brain and then affects it effectively.
No matter which route it takes, Centrophenoxine is believed to improve cognition in certain areas of the brain. It has shown to improve mental energy levels by means of increased oxygen use and increases the circulation of blood in the brain.
In addition, we understand that Centrophenoxine works as an antioxidant in the brain, focusing on harmful free radicals that cause mental aging. By flushing these harmful toxins out of your brain, Centrophenoxine helps the brain to work much better.
How To Use Centrophenoxine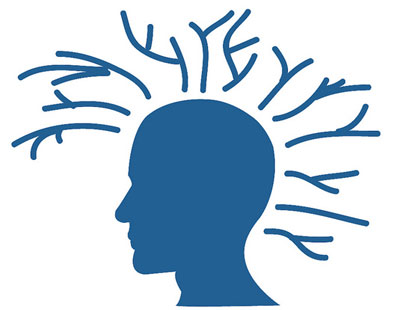 Centrophenoxine is fairly easy to use and has been well tolerated nootropics in numerous scientific studies conducted. Many users divide their daily dosage in two intakes; consuming one early in the day and one in the early afternoon.
The suggested dosage of Centrophenoxine is 250mg ingested two times a day. As you become more familiar and tolerant of it, you may increase your daily dosage up to 1000mg maximum. The same as with all nootropics, you should start small and gradually increase your dose when you feel satisfied with the effects and benefits.
Centrophenoxine is also popular when used as a nootropic stack. It is usually stacked with Aniracetam, Noopept and Piracetam. These are widely used stacks as they boost the usage of acetylcholine in the brain, while Centrophenoxine improves the acetylcholine levels, resulting in a good feedback cycle. In turn, it provides positive effects on the cognition and memory. You also get to lessen the negative effects of racetams, such as headaches.
If you plan to stack Centrophenoxine with a racetam, the suggested dosage is 2:1 – two racetam and one Centrophenoxine. A stack will help produce positive effects faster and help minimize the side effects simultaneously.
Centrophenoxine Review
In 1959, Centrophenoxine was originally formulated at the French Scientific Research Center. Five years later, the first racetam (Piracetam) was created in 1964. At any rate, Centrophenoxine is backed up by over 50 years of scientific studies.
In 1986, scientists studied Centrophenoxine/Meclofenoxate on a number of male albino rats. The rats got the same dosage of Centrophenoxine for one week straight. Prior to taking Centrophenoxine, the rats were performing a simple training test, which includes a staircase maze along with other basic cognitive examinations. After this seven day cycle, the rats presented better retention and learning.
A few of those rats got twice the original dosage, and they showed remarkably much better retention and learning. Surprisingly, such results remained even after the 10th day, this was three days after the test subjects stopped using the Centrophenoxine.
Some other research has proven that Centrophenoxine is well-tolerated and displays few side effects. Another study in 2008 included 24 Asian male participants who compared 200mg Centrophenoxine formulation to a different 200mg tablet formulation. Both formulations were observed to be similar, and both were also well-tolerated without any reported adverse reactions.
Eventually, Centrophenoxine has a good reputation of success in the world of nootropic . A number of nootropics have been in existence the same time as Centrophenoxine and they have the same amount of scientific studies strengthening their results.
Some Centrophenoxine Benefits
Centrophenoxine is linked to a variety of positive effects, which include:
Enhanced Brain Energy – Centrophenoxine improves the flow of blood and oxygen intake inside the brain. It has been proven to lessen mental fatigue since you are supplying more fuel to your brain. The brain needs large amounts of nutrients and oxygen. When it fails to get those nutritional requirements, you feel exhausted, cognitively weak and have lack of focus.
Enhanced Memory Development – Centrophenoxine promotes cholinergic activity, increasing the levels of acetylcholine in the brain and contributing to better communication among neurons. When the neurotransmitters are more efficient, this helps the ability of the brain to process new information and send that information to the natural storage system.
Get Rid of Lipofuscin from the Brain Cells – Lipofuscin is a waste product that builds up the cells in the body as you grow older. It is a major contributor to brown liver spots, skin marks and other conditions. Lipofuscin may be the cause of up to one third of the total volume of the cells in the brain, which lessens the healthy functions of the brain over time. Centrophenoxine minimizes the brain Lipofuscin by approximately 42% in just two months.
Minimize the Effects of Some Degenerative Brain Disorders – In the1950s, it was originally developed as a treatment solution for dementia, Alzheimer's, and various other degenerative brain problems. Modern studies are testing its effects on ADHD and other cognitive conditions.
Are There Any Side Effects ?

Centrophenoxine is viewed to be generally safe and well-tolerated nootropic supplement. Adults who are healthy should not experience any kind of problems while consuming this compound. Even so, there is still a small risk of acquiring a few minor side effects.
These negative effects include insomnia,  irritability, headaches, digestive issues and dizziness. In case you experience any of these effects, then reduce your dosage. You can also consult with your doctor. It is also advisable to talk to a doctor before you take Centrophenoxine if you are currently taking medication.
Best Ways To Buy Centrophenoxine

Centrophenoxine is legal in most parts of the world. Even those countries where it is unregulated, you can still import it for personal use the legal way.
Buying via the internet is the best option even when you are using Centrophenoxine as a nootropic stack. Ordering it online  allows you to benefit from competitive rates along with varied choices. A lot of online retailers will allow you to stack Centrophenoxine with different supplements to enjoy package deals. Lucidril is the most preferred brand for Centrophenoxine and you will have a hard time finding other Centrophenoxine supplements out there.