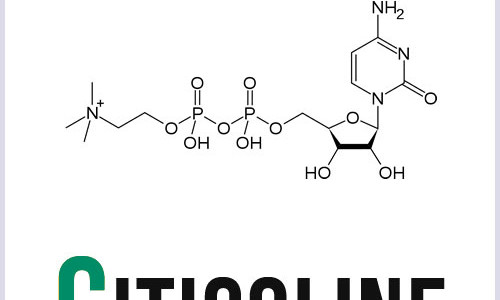 Citicoline is a cholinergic chemical substance. Even though it is naturally present in the human body, it can also be consumed as a health supplement. Citicoline has a big role to play in the memory enhancement as it increases the acetylcholine levels of the brain.
Citicoline is easy to take and also easily accessible. It is considered to be one of the most effective and safest brain supplements currently available on the market. When consumed alone, Citicoline can provide highly effective cognitive power. However, a lot of people stack Citicoline to another nootropic such as racetam as a way to maximize its performance.  With this type of nootropic stack, the effects complement each other, and thus creating a beneficial feedback cycle that can have dynamic effects on the cholinergic system of the brain.
Citicoline Brief Background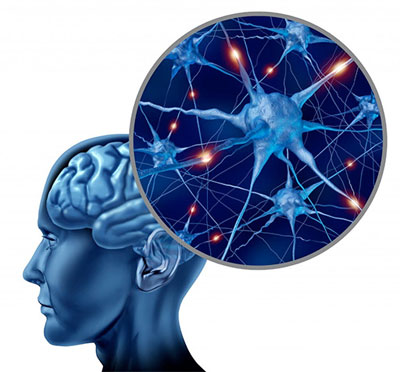 Since Citicoline is naturally found in the body system, you can say that its origin is as old as the human beings. Ferrer, which is a pharmaceutical firm, synthesized Citicoline In 1993, with the intention of helping stroke patients.
In the same year, Interneuron, a nootropic supplement company, accredited exclusive manufacturing and marketing rights to Citicoline in Canada and America from Ferrer. By 1997, Interneuron company had patented Citicoline for its usage in the decrease in cerebral infarct volume level.
In the following year, another patent was granted for the role of Citicoline in protecting the brain tissues after a stroke.
Through the years, several research projects about Citicoline have transpired that showcased its great effects on the human brain. One particular MIT research verified the effects of Citicoline on verbal memory. That analysis come to the conclusion that the therapy using Citicoline can improve verbal memory performance particularly in older people with poor memories. Even so, Citicoline may prove to be effective in curing age-related cognitive loss that could be the forerunner to dementia.
The study regarding this subject featured 48 male and 47 female individuals between 50 and 85 years of age. All these volunteers were examined for memory disorders, dementia and other neurological conditions. Another study in 1999 included people who had suffered from strokes just recently.
Citicoline turned out to be effective on a number of the participants in increasing brain functions. On the other hand, some volunteers have shown no considerable outcomes.
Citicoline is a newbie in the world of nootropics and more studies have to be conducted to present a validated link between people that have degenerative brain disorders and cognitive development. With that being said, earlier studies gave promising results and some think that Citicoline could possibly be an effective solution for Alzheimer's, strokes, and various other cognitive problems.
How Does Citicoline Function?
One of many qualities that makes Citicoline unique is that it can break into two separate chemical compounds right after traversing the blood-brain barrier. Basically, Citicoline breaks into cytidine and choline after being ingested in the digestive tract that crosses the blood-brain barrier. Each cytidine and choline have completely different functionalities.
Choline becomes acetylcholine and works as a meamory booster. On the other hand, Cytidine increases cerebral power, metabolic process and boosts the performance of compounds in the cell membranes. This provides you with increased energy and focus in the long run.
This means that Citicoline is a powerful dual action supplement. Just like all cholinergics, it improves memory retention and boosts memory development. But, compared to many other cholinergics, it also helps in improving focus and promotes overall brain health in many ways.
Citicoline works similarly to other cholinergics by increasing the levels of acetylcholine as it gives choline to the body. The body then converts that choline into acetylcholine, and thus improving memory performance.
When you consume Citicoline, you are increasing the level of choline in your body. The brain requires choline to create acetylcholine, which is used to send new information across the brain and store them for future recall. In other words, acetylcholine is a crucial chemical substance that allows the brain to remember and make new memories.
There are some sources on the internet claiming that Citicoline increases the levels of dopamine in the brain, in doing so improving your state of mind. However, this kind of claim has not been proven yet in any peer-reviewed research.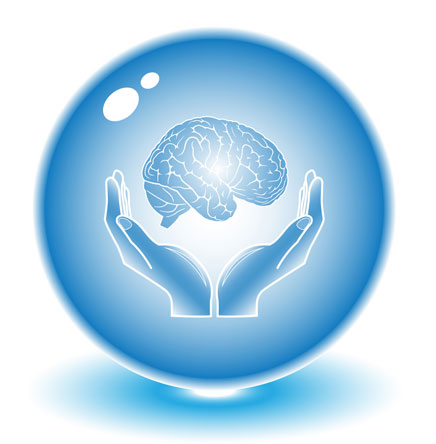 How To Use Citicoline

Citicoline is comparatively easy to use and well-tolerated. You can use it in tablet or powder form. Some individuals also take it by using intravenous procedures but this is not encouraged.
Tablets are the best way to consume Citicoline. A standard Citicoline tablet incorporates a 500mg dosage. The two major negative aspects of tablets are:
They are more expensive
You cannot customize your own dosage
After taking Citicoline tablets for a few weeks, you can increase your dosage as your body system gets used to the effects. If you are taking powder, you can simply add a little bit more to your dose. Moreover, powders are considered the most affordable options.
Regardless of whether you are choosing powder or capsule, the suggested daily dosage is at 500mg. As you become more familiar with your nootropic supplement, you may increase your dosage up to 2 grams a day. However, most nootropic experts would recommend maintaining below 1 gram every day.
The most preferred dosage of Citicoline is to take 250mg to 500mg, two times daily. You can take one dose in the morning and another at lunch time. This can help provide powerful cognitive effects during work hours.
It is possible to take Citicoline even without a meal. But remember, avoid using it in the late afternoon and evening in order to prevent sleep problems.
One of the most common technique to take Citicoline is as part of a nootropic stack. Stacking it is an excellent way to take full advantage of its positive benefits. You may opt to stack Citicoline together with a racetam such as Oxiracetam or Aniracetam.
The same as with any kind of nootropic, you need to cycle Citicoline on and off so as not to build tolerance. Some users advise cycling to a different cholinergic such as Alpha GPC every one to two weeks, while other people cycle off cholinergics completely before cycling back again.
Interestingly, a patient is more likely to experience a full recovery when Citicoline is taken within 24 hours of having an ischemic stroke, compared to someone who did not use Citicoline. Those patients who have recently suffered from a stroke are usually given a dose of 500mg every day.
Benefits Of Citicoline?
Citicoline has been associated with many cognitive benefits. We have mentioned these benefits above, but here is what to expect when you take Citicoline as your nootropic supplement:
Increased Mental Energy – Citicoline is not a stimulant as opposed to various other nootropics. But, the increased cerebrovascular and brain metabolism gives stimulant-like results that can develop mental energy, focus and concentration. For this reason, it is best not to take Citicoline in the late afternoon or evening, as you may not be able to sleep at your usual time.
Much Better Memory – It is one of the main benefits of Citicoline. The increased acetylcholine levels in the brain help in the formation and retention of the memory. It means you can process new information easily and then remember that information at some future time. In many scientific research, Citicoline has revealed a valuable effect on the memories of individuals who are from 50 to 85, and on patients with degenerative brain disorders.
Improved Brain Metabolism – Citicoline improves the circulation of blood and the oxygen intake throughout your brain, maximizing brain metabolism, that can be connected with much better focus and concentration.
These positive effects make Citicoline a favorite nootropic supplement  for a various conditions. It is preferred by university students who are in highly competitive courses. It is also ideal for high-stress work settings, or in other situations where you can take advantage of your mental ability to perform well.
Side Effects of Citicoline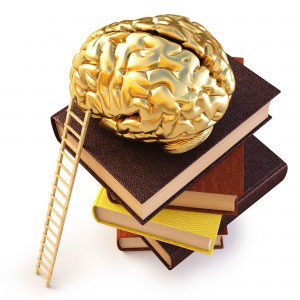 Scientific studies have proven that 90 days of continuous Citicoline use have no known side effects. But, these studies have not extended past the 90 day cycle. This does not indicate that Citicoline is not safe for consumption anymore after 90 days. It is a mild nootropic supplement and the majority of users will not detect any side effects.
Almost all users will not experience side effects of Citicoline. Those who do will experience nausea, headaches, diarrhea, sleep problems, low or high blood pressure. If you are worried about such negative effects, talk to your doctor before you use Citicoline.
You should also consult with your doctor if you are taking medication or if you are currently suffering from an illness or disease. Women who are breastfeeding or pregnant should also refrain from taking Citicoline or another nootropic substance.
The biggest scientific study on the side effects of Citicoline included about 2800 individuals from ages 60 to 80 years old. In this study, some adverse reactions were only observed in 5% of these participants. More than half of the 5% with side effects experienced mild digestive problems, and no severe negative effects were documented during the research.
Buy Citicoline Supplement Online
If you are interested in trying Citicoline, buying them online is safer, easier and much more convenient. It is also less expensive than the nootropic supplements at the local drugstores.
Ultimately, Citicoline is a legal supplement in the vast majority of the world, which is sold in more than 70 countries. It is usually sold under brand names such as Somazina, NeurAxon, Ceraxon, Synapsine and Cognizin. Whether you are an expert nootropic user or just trying it for the first time, now is the right time to buy Citicoline online.