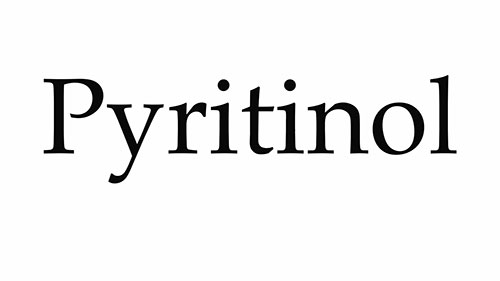 Pyritinol is a supplement that belongs to class cholinergic nootropic. It has been associated with enhanced cognitive function and emotional state. It is viewed as a semi-natural and semi-synthetic chemical substance as it is synthesized in a research laboratory with several natural substances.
The natural chemical compounds consist of Vitamin B6, which is one of the most essential nutrients for the body. Pyritinol is basically two Vitamin B6 molecules, that are joined together. This provides Pyritinol the same benefits to Vitamin B6.
You can acquire Vitamin B6 the natural way from a variety of foods such as chickpeas, fish, chicken and potatoes. When the human brain contains an adequate amount of Vitamin B6, it can effectively create numerous neurotransmitters that are vital to the functionality of the brain. Pyritinol uses all the benefits of Vitamin B6 and then enhances them to provide powerful effects on the focus, memory and mood.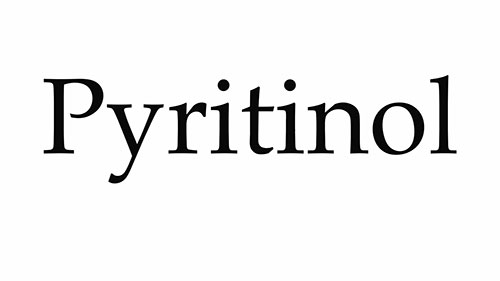 How Does Pyritinol Work?
Pyritinol is a unique nootropic cholinergic in its class. The same as with all the other cholinergics, Pyritinol boosts the learning capabilities and memory retention by increasing the levels of acetylcholine in the brain.
After Pyritinol crosses the blood-brain barrier, it targets the central nervous system, which then enhances the utilization of glucose and increases the levels of dopamine in the brain. This is exactly what makes Pyritinol unique. Dopamine is the feel good neurotransmitter of the body system, and increasing its levels can greatly improve your state of mind.
Why does it transpire? Because, Pyritinol is a precursor of dopamine. When you take Pyritinol, it increases the levels of dopamine and provides the feeling of satisfaction. The impact is a lot like an anti-depression medication. Higher levels of dopamine will allow you to feel more inspired and more focused.
Another important mechanism of Pyritinol is its neuroprotectivity. Pyritinol can be used to cure hangovers because it boosts the neuroprotection in the brain, which lessens the degradation of brain cells and neurotransmitters. Therefore, when you have plenty of alcohol consumption, the brain does not take the same beating as it normally would if you did not use Pyritinol. While some people use Vitamin B6 to cure their hangovers, Pyritinol provides the same fighting benefits for hangover.
History of Pyritinol
In 1961, Pyritinol was synthetized by a Merck Laboratories, which is a pharmaceutical firm. Merck Laboratories simply combined two Vitamin B6 molecules together.
Unlike some other nootropic supplements, Pyritinol has been recognized to be used as a medical treatment in many countries in the world. Many medical professionals in European countries use Pyritinol for treatment of individuals with chronic degenerative brain problems, including dementia. Portugal, Germany, Greece, Austria, France and  Italy are some of the countries where it is approved for treatment.
After many years of research, it was introduced in the market in the 1970s, in which it was utilized for clinical applications like for the treatment of stroke patients and people with Alzheimer's disease. In the 1990s, it has been offered as a nootropic health supplement in America and various other countries.
Additional research studies have showed that Pyritinol can be used as to help improve mood, to cure hangover and to treat arthritis.
France has also approved the usage of Pyritinol, but only as a cure for rheumatism. It is not currently approved for usage particularly in the United Kingdom, but it is available in many other countries. You can buy Pyritinol on the internet or in over the counter drug stores. Approximately 100,000 individuals have been using Pyritinol in the EU within the last five years, which makes it one of the most widely used nootropic supplements available on the market today.
A lot of extensive studies about Pyritinol has been conducted in both clinical and scientific settings through the years. A particular study in 1990 involved a small group of 12 individuals who were given Pyritinol in a short time period. Those participants exhibited a noticeable difference especially in reaction time tests, but not on memory tests.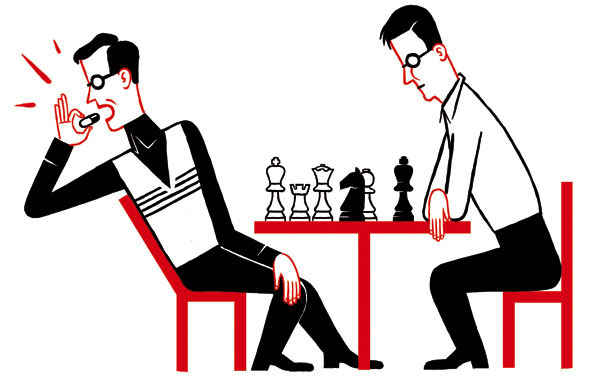 Tips To Using Pyritinol
Pyritinol is commonly used as a tablet or capsule, although you can find certain Pyritinol in powder form on the web. In any case, the suggested daily dosage of Pyritinol is 400 mg to 600 mg that is split into two. As an example, some people usually take 300 mg in the morning and another one during lunch time, as a way to increase the cognitive performance in the normal working hours.
If you are a beginner in using Pyritinol, the recommended daily dosage starts with two 100 mg every day. By doing this, your system can grow accustomed to its effects. On the other hand, more experienced users consume up to 1,600 mg regularly, split into two dosages. Many users claim to experience positive effects upon consuming Pyritinol with meals, that could possibly help in absorption and digestion. Even so, you are able to take it with or without a meal.
Specialists recommend cycling Pyritinol on and off The same as with a lot of nootropic supplements, you can build a tolerance to Pyritinol when getting it for long periods of time. Some users cycle their dosages over the course of the week, consuming small amounts on Monday, larger dosagesfor the next three days, and then a small dosage on Friday. Other people cycle it on and off by a few weeks at a time. Consuming it for one week and then cycling it off it for the next two weeks as a way to lessen the tolerance.
Benefits Of Pyritinol
Pyritinol is regarded as one of the most effective cholinergics available today due to its  wide array of impressive benefits including the following below:
Better Mental Energy – Pyritinol increases the glucose metabolism of the brain. Soon after crossing the blood-brain barrier, it improves glucose metabolic rate, making your brain easily access the nutrients and oxygen it requires from the blood vessels. It can significantly develop your mental energy.
Increased Neuroprotection – Pyritinol works as an antioxidant and increasing neuroprotectivity at the same time. This means there are lesser toxins in the brain. This also indicates that the neurotransmitters and brain cells can withstand damage faster and easier. This is why many people take Pyritinol to cure hangover or as a preventative measure.
Better Memory – Just like any cholinergic, Pyritinol improves the ability of the brain to create new memories and store them for future use. However, Pyritinol is not nearly as potent compared to other cholinergics in terms of memory recall. Therefore, if this is the benefit you are interested in the most, it is suggested to use another cholinergic supplement such as Citicoline or Alpha GPC.
Improved Concentration And Focus – The same procedure that provides you with improved mental energy can also improve your concentration and focus. Oftentimes, the brain begins to wander since it is unable to acquire the nutrients and oxygen that it needs to concentrate on a task. Pyritinol increases the capability of the blood to give fuel to the brain.
Minimized Stress And Anxiety – Pyritinol, which contains Vitamin B6, is a dopamine precursor. Dopamine is referred to as a feel good  hormone. The body naturally produces dopamine especially when you eat good food. Pyritinol helps to reduce stress and anxiety while it improves your mood.
Pyritinol Side Effects
The Pyritinol has very rare side effects, although they do happen. As stated earlier, Pyritinol is a popular pharmaceutical item in Europe. And so, it has a long history of usage and its negative effects have been carefully documented through the years.
Diarrhea, fatigue, rashes, nausea, headaches, irritability and insomnia are some of the side effects that some users have reported experiencing while taking Pyritinol. Some of these adverse reactions have been linked to allergic reactions in the substance. If you are concerned about these negative effects, consult with a doctor. Generally speaking, you should talk to a healthcare professional before you take Pyritinol or any nootropic supplement.
There is one major side effect that is reported from using Pyritinol; a certain report involved a person acquiring pancreatitis after consuming 600 mg for over three months every day. While it is a rare incident, it indicates that cycling a great idea. There were also some reports of acquiring acute hepatitis after taking it for an extended time period with consistent dosage.
Buying Pyritinol Supplements Online
When you purchase Pyritinol on the internet or in drugstores, you will likely come across one of three nootropic brands. Presently, Pyritinol is only manufactured by two firms in the world. Some popular brand names include Renervol, Encephabol and Ence. Two of them are developed by Merck, and the other one is manufactured by K. C. Laboratories.
Purchasing Pyritinol via online is a lot easier than ever before, as they are discrete, convenient and affordable. Pyritinol is also available over the counter in most European countries. But, it must be bought via the internet in the UK. It is also available in America and is generally legal in most of the world. Overall, you will not need a prescription to be able to buy Pyritinol online.