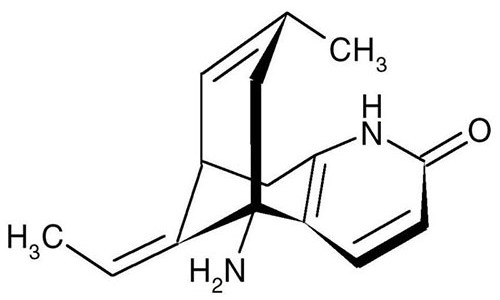 There are countless legends about the existence of a particular drug of often mythical and magical proportions supposedly to enhance the many facets of human performance while at the same time affording individuals with super computer abilities and unparalleled memory. While it may seem more like a product of one's very active and often wild imagination, something like what you would expect from a sci-fi movie where there is a very thin, almost imperceptible, line between illusion and reality, this kind of drug does exist. Well, perhaps close to what you can imagine.
Introducing Huperzine A
Found in the Huperzia serrata firmoss, Huperzine A is a naturally occurring plant alkaloid that have been extensively studied for its effects on improving the cognitive functions of patients with Alzheimer's disease. While meta analyses of these studies have shown that the results were not really clearly established so as to provide a causal explanation to the observed responses, Huperzine A is nonetheless being continuously used by both medical practitioners and specialists in the symptomatic treatment of dementia and other neurodegenerative conditions.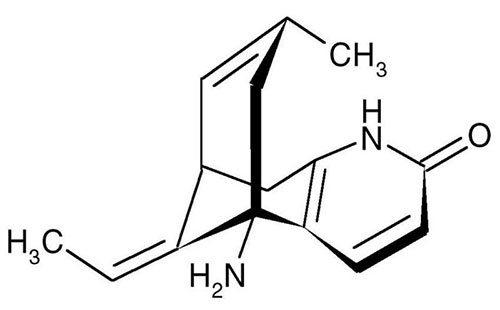 History of Huperzine A
Understanding the roots of Huperzine A is more like taking a stroll down the memory lane especially when it comes to the fact that firmoss has been extensively used by traditional health care practitioners in the Far East, particularly China and India, for more than a few centuries. It has been used primarily for the treatment of muscle strains, bruising, swelling, colds, and rheumatism. Chinese physicians have been known to use Huperzine A in the management of schizophrenia, autoimmune disorders, and insecticide poisoning.
With the recent advances in medical technology, molecular biology, and molecular biochemistry, Western schools of thought have begun considering the efficacy of Huperzine A as a nootropic and as a viable treatment for Alzheimer's disease with relative seriousness.
Today, Huperzine A is currently marketed as a treatment for neurodegenerative disorders like dementia and Alzheimer's disease. It is also marketed as a nutritional supplement for enhancing mental functions and improving memory.
How Does Huperzine A Works ?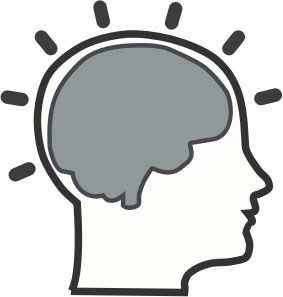 Research on Huperzine A suggests that the compound closely mimics the action of many cholinergic substances. However, molecular biochemists point out that Huperzine A's action is closely associated with the inhibition of the enzyme acetylcholinesterase, This enzyme is responsible for breaking down acetylcholine into its component parts in the brain. Acetylcholine is the neurotransmitter that is largely credited for many of the mental processes and abilities that occur in the brain including learning, memory, attention, and focus.
That being said, if the acetylcholinesterase keeps on breaking down acetylcholine, then the important cognitive processes will be severely hampered. It will be more difficult to retain memory or even to learn. Therefore, acetylcholinesterase must be prevented from breaking down acetylcholine. This is where Huperzine A comes in. By inhibiting the action of acetylcholinesterase, there is significantly more acetylcholine present in the brain. This results in significantly improved cognitive performance.
Several studies have shown that Huperzine A can significantly improve the global clinical status of Alzheimer's disease patients as well as improve their cognitive functioning and functional activities of daily living. This has greatly improved the quality of life of these individuals.
Some experts have also begun studying the observed effects of Huperzine A in the treatment and management of patients with myasthenia gravis.
Benefits of Huperzine A
The clinical benefits of Huperzine A is largely attributed to its ability to protect acetylcholine from being broken down into component molecules by the enzyme acetylcholinesterase.
Enhanced concentration and attention – Acetylcholine is largely credited as the neurotransmitter that can provide you with absolute concentration and focus. By making sure that there is enough acetylcholine in the brain, Huperzine A gives you the benefit of excellent focus, clarity of understanding, and unparalleled attention span.
Enhanced learning abilities – Huperzine A blocks the action of acetylcholinesterase to allow the more efficient nerve impulse transmission necessary for effective learning, especially of new materials, and the application of such in practical real-life situations.
Improved memory– Acetylcholine improves the transmission of nerve impulses to significantly increase the ability of the brain to process both short- and long-term memory with relative ease.
Using Huperzine A
The recommended average daily dose of Huperzine A is around 200 milligrams. However, it has been generally observed that many Huperzine A users do not actually follow manufacturers' recommendations perhaps because of the lure of immediate beneficial effects. As Huperzine A has not been extensively studied regarding the optimal therapeutic dose required to elicit a desired response, it is best to stay within the recommended daily limits as identified by the manufacturers of Huperzine A preparations.
Side Effects of Huperzine A
While Huperzine A is not necessarily a cholinergic, its indirect effects on acetylcholine can also spell the same side effects that may be seen among individuals taking the supplement.
The common side effects that are often associated with Huperzine A use include sweating, slurring of speech, blurring of vision, restlessness, listlessness, loss of appetite, cramping, muscle twitching, decreased heart rate, and inability to control urination, known as urinary incontinence.
Huperzine A should always be used with caution especially in patients who are also receiving or taking anti-hypertensives. As one of the side effects of Huperzine A is a decrease in heart rate, this might potentiate the effects of antihypertensives to significantly lower the blood pressure to dangerously low levels.
As such, it is always best to seek medical advice whenever you wish to consume Huperzine A, or any other medication or supplement for that matter, if you have a heart problem or anything that might prove detrimental to your overall health.
Purchasing Your Huperzine A Online
Online shops that provide supplements such as Huperzine A are your best bet when it comes to purchases of such commodities. With the proven nootropic benefits of Huperzine A, it is no wonder that many individuals who would like to see dramatic improvements in their cognitive functioning, like that mystical drug that was described in the beginning of this article, would clearly benefit from the physiologic properties of Huperzine A.