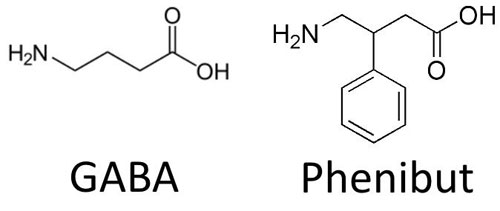 In today's highly stressful environments, emotionally- and physically -charged workplaces, and mentally draining relationships, the mind can only take so much. While anxiety and stress are all part of human existence, being the necessary impetus for change and improvement, constant and repeated exposure to extreme and varying levels of stress can severely sap the energy out of you.
When this happens you simply feel burned out that solving even a very simple problem would seem so impossible.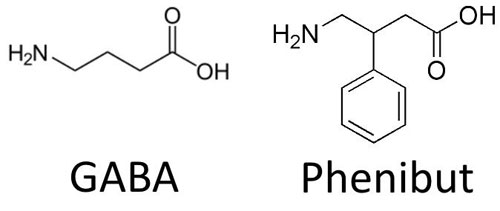 While there are certain medications that can be taken, albeit with prescription, that are proven effective in reducing the anxiety levels that you may experience, they are dangerously laced with a lot of side effects that tolerance and dependence can result if taken for a prolonged period of time.
These anti-anxiety drugs, or anxiolytics, work by dramatically changing the way certain neurotransmitters behave inside the brain. More often than not, these will require the simultaneous inhibition of one neurotransmitter and the stimulation of another to achieve the desired effects. Unfortunately, in so doing, these drugs inadvertently affect other body organs that rely on these neurotransmitters.
What Is Phenibut?
Phenibut has structural and electrophysiological properties that are similar to gamma amino butyric acid. Because of these similarities, phenibut is commercially marketed and promoted as an anxiolytic, often finding extensive use in the management of anxiety disorders, mood disorders, and other mental health problems where anxiety is at the root.
Phenibut promotes a general feeling of calmness and relaxation, ideal for reducing the anxiety or stress levels of every single individual who happens to experience a lot of stress in their daily lives. Its action on GABA is closely linked to its capability to traverse the blood-brain barrier upon absorption from the small intestines. This is a very significant characteristic of phenibut as you would require readily available GABA to keep your anxiety levels in check.
History Of Phenibut
Synthesized in the 1960s by Russian chemists led by Professor V. V. Perkekalin at Leningrad's Academy of Medical Sciences, phenibut provided the solution for Soviet cosmonauts' unusually high levels of stress resulting from their very rigorous pre-space flight training regimen. It was believed that major tranquilizers were way too potent for the cosmonauts and the side effects they brought were deemed unacceptable to the Soviet space program. Hence, they Soviets developed phenibut.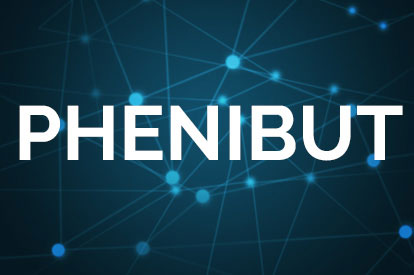 Remarkably, phenibut is not clinically approved in the rest of the world. There are only very few studies ever performed outside the former Soviet Union. Among the few, phenibut has been shown to be comparable to the benzodiazepine diazepam as well as the nootropic piracetam. A 2006 study described phenibut as a substance that has anti-stress, nootropic, and thymoleptic properties that might prove beneficial among the many individuals who are searching for a well-balanced brain enhancing formula but without necessarily draining them of their nervous energy.
Phenibut's Mechanism Of Action
Although a natural analog of GABA, phenibut also has an effect on the neurotransmitter dopamine. Nonetheless its central mechanism of action lies on the stimulation of GABA receptors in the brain.
Phenibut is readily absorbed in the small intestines, thanks in part to the phenyl ring that has been scientifically bonded to the chemical structure of phenibut. Upon absorption by the small intestines, the phenibut molecule is distributed by the blood until it reaches the cerebral cortex where it readily crosses the blood-brain barrier. Once it reaches the different parts of the cerebral cortex where it takes on the role and function of GABA.
GABA is a very dominant neurotransmitter that is directly responsible for modulating the firing of electrical impulses across the synaptic cleft. Under normal conditions, electrical impulses travel from one nerve cell to the next, jumping across the space between two adjacent neurons known as synaptic junctions. They do not necessarily 'jump' but rather they are carried from one end of a neuron to the other end of a receiving neuron by the chemicals known as neurotransmitters. The result is that as the electrical impulse gets transmitted along the line of neurons, it gets faster and more amplified. GABA inhibits the progression of the electrical impulse from one cell to the next by toning down the electrical amplification. This results in calmer and more relaxed neuronal activity.
As was said earlier, phenibut also has an effect on dopamine. Dopamine is known as the neurotransmitter that is responsible for giving you the sense of pleasure or reward, the feeling of satisfaction, fulfillment, or enjoyment.
Putting them together, phenibut can markedly improve your ability to tone down your stress levels while feeling significantly satisfied and contented about life. This results in a greater sense of well-being.
Phenibut Benefits
While many consider phenibut as a nootropic, it pales in comparison to other mainstream nootropics such as the racetams. Additionally, the benefits of phenibut as a nootropic or cognitive enhancer have not been significantly proven by scientific studies. While it is true that there was a study in 2006 classifying phenibut as a 'nootropic' the dearth of knowledge dramatically affects its marketing as a nootropic. However, when used in combination with racetams, phenibut might as well be the solution that you will need to strike a balance between cognitive prowess and supreme stress control.
The primary benefit of phenibut has to be its unsurpassed ability to manage stress and anxiety levels. Because it is structurally similar to GABA, its benefits can be said as a direct effect of the GABAergic action. It offers absolute relaxation, a feeling of total calmness, and a mind that is not wandering about what to do next. When stress or anxiety levels are effectively managed you will be able to carry on other tasks that may require your more productive attention.
Because GABA inhibits the amplification of electrical impulses in the brain, this results in a more subdued neuronal activity. This is particularly helpful if you simply want to close your eyes and drift away into dreamland. As muscles will also not be unnecessarily stimulated, you will feel much relaxed, fall asleep a lot faster, and go and stay in deep sleep a lot longer. The following day when you wake up, you will feel much refreshed, ready to take on another day.
It is inevitable to get angry or agitated especially when you are frustrated. Phenibut effectively tones this down so you will have a more stable, well-balanced mood. Its effects on dopamine can help you regain a better insight about your own personality so that, together with GABA, you will be able to strike a remarkable balance of mood.
Unfortunately, stress can take on a more devastating form on the brain than what was initially thought. Oxidative stress as a result of mental and emotional stressors can significantly damage the brain cells. Phenibut checks this phenomenon by toning down the electrical activity of the brain when it is most needed.
Using Phenibut
The initial dose of phenibut is 250 milligrams with a therapeutic effect that has been shown to last up to 10 hours although there have been reports of a 24-hour therapeutic effect. The dose can be steadily increased up to 1,000 milligrams per day depending on a host of other factors.
Phenibut is available either as a capsule or as a powdered formulation. Capsules will be as easy as popping a pill in your mouth with or without food, although it is better absorbed on an empty stomach. Using the powdered form will require mixing it with a strong beverage, usually orange juice, in order to mask the extremely bitter taste of phenibut. In some individuals, packing the powdered form into soft gelatinous capsules solves this bitter issue.
Side Effects
While phenibut is generally safe, it has been shown to produce side effects that can range from headaches to excessive drowsiness or sleepiness to loss of consciousness. There have been reports of low body temperatures and muscle flaccidity as a result of phenibut overdose.
Because phenibut acts on the brain itself, caution should be observed when using phenibut with people who are taking other GABAergic drugs and supplements such as benzodiazepines and GHB, respectively. People with Parkinson's disease should also not take phenibut because it will only worsen the muscle problems that are seen in the disease.
Purchasing Phenibut Online
Perhaps because of the dearth of scientific evidence attesting to its benefits, phenibut is not recognized in the United States and Europe as a therapeutic product. However, it is an uncontrolled substance suggesting that anyone can still purchase it even without a doctor's prescription.
Noofen is the most popular brand of phenibut currently in the market which is, surprisingly, also available in the US as well as in other countries without the need for a prescription. Looking for it in drugstores or pharmacies might prove futile, though. Your best bet will still be online stores that exclusively market and sell nootropics as well as anxiolytics to almost anyone anywhere in the world.
Buying your phenibut online will be a lot safer if you purchase it on a trusted online seller, though.